Eimskip to Increase Calls and Cargo Handling Capacity at Argentia
Port of Argentia welcomes Eimskip plans for increasing calls and cargo handling capacity at Argentia.
Argentia, NL – 20 Sep 2017. Port of Argentia is pleased with the announcement today by Mr. Jeff Simms, Managing Director of Eimskip Canada, that the company is making plans to add a new vessel to its Green Line and increase its Argentia calls to a weekly service later this fall. As well, the Port welcomes the additional announcement today by Eimskip that it will be bringing a mobile harbour crane into service at Argentia to support its expansion of container operations in the Port.
Board Chair Vivian Smith states, "The introduction of this new harbour crane represents an important enhancement in the Port of Argentia's capabilities to service ocean going vessels and we applaud Eimskip for taking this initiative. This crane will improve port service capabilities for Eimskip and other port users in need of efficient heavy lift capacity in and out over our Fleet Dock".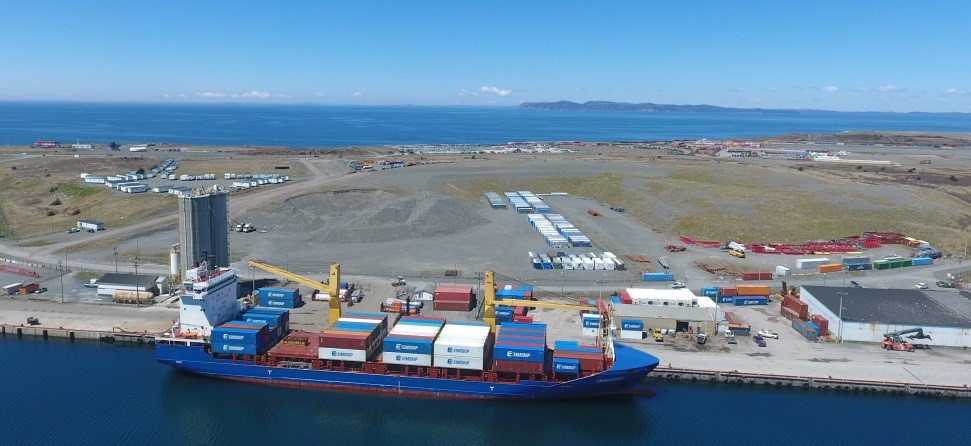 In line with its strategic vision to become the premier heavy industrial seaport in Newfoundland & Labrador, the Port is continuing to work with its tenants, port users and other stakeholders to expand cargo handling and vessel service capacity at Argentia.
For more information, please contact:
Mr. Harvey Brenton, CEO
Port of Argentia
P.O. Box 95, Argentia, NL
A0B 1W0
709-227-5502