Offshore Energy
Cenovus Energy
Cenovus Energy's conical shaft slip forming operation this year extended the height of the concrete gravity structure to 139 metres. This continuous pour campaign featured over 1000 skilled tradespersons on site daily. Concrete gravity structure tow-out for the West White Rose Project is slated for Q2 2025.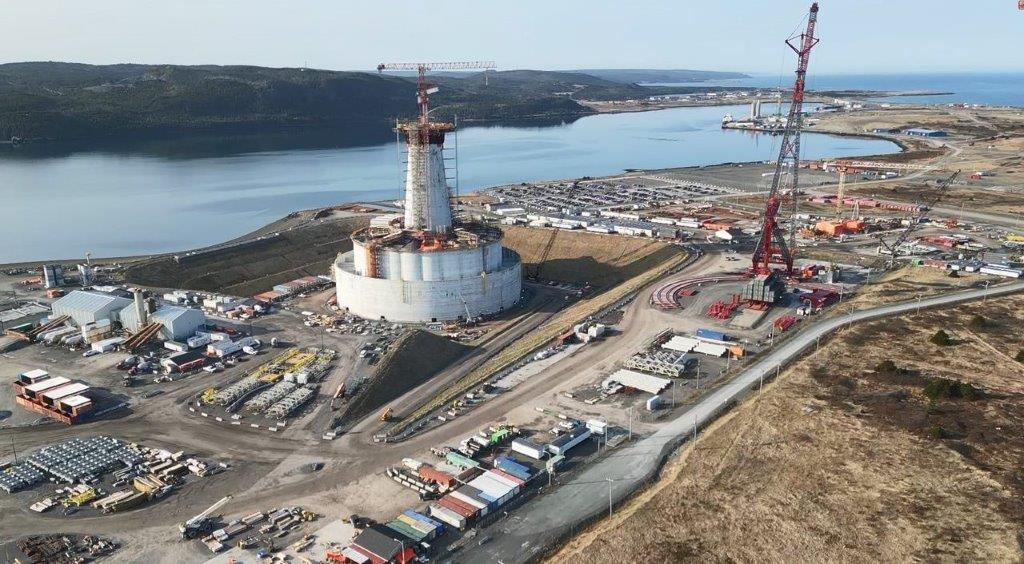 Cooper Cove Development
Federal Minister of Transport, the Honourable Omar Alghabra, recently announced an investment of up to $38 million under the National Trade Corridors Fund to improve cargo movement at the Port of Argentia.
This expansion will double quayside capacity at Argentia, adding approximately 460 m of berthing space for three new berths to accommodate larger vessels, as well as increasing available dockside space by approximately 100,000 m2.
Infrastructure enhancements such as in-ground utilities and port electrification initiatives will advance Argentia's green port agenda and support Canada's net zero targets for emission reduction. This multi-purpose dock facility will see investments in key asset acquisitions such a mobile harbour crane and ancillary warehouses and will provide quayside supports to several key industry sectors including offshore and renewable energy, mining, heavy transport vessels and green fuels export.
These improvements will allow the Port to accommodate increased trade, improve operations, and increase economic growth in the region.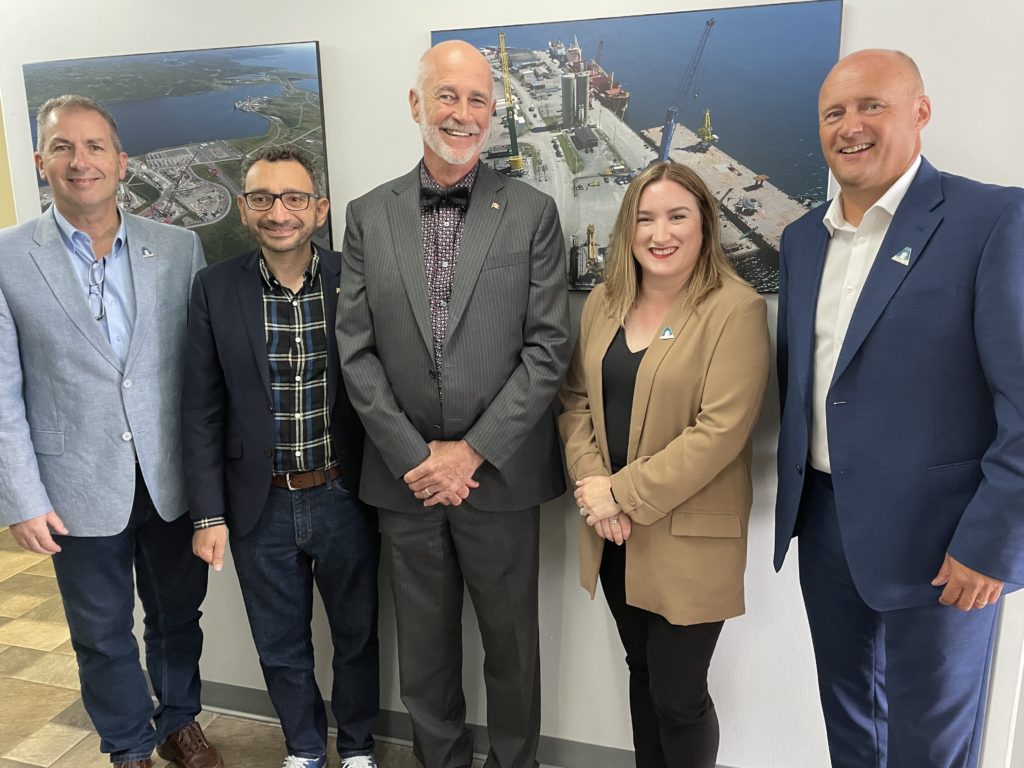 Bay du Nord
In April 2022, the Government of Canada approved the Bay du Nord environmental assessment and Equinor and its partners are working towards a final investment decision. Pending project sanction, the local energy industry sees this development as a key contributor to the capacity and global competitiveness of the Newfoundland and Labrador oil and gas supply chain.
Equinor has identified Argentia as a suitable location for the establishment of a pipe spool base facility in support of offshore subsea developments.