Port of Argentia and Town of Placentia Taxation Agreement
Placentia, NL, February 12, 2020 — The Town of Placentia and Port of Argentia have signed a new tax agreement. The tax agreement negotiations began in late 2017 and concluded in December 2019. The agreement will cover the taxation years 2018-2022 inclusive. It will also include continuation of the Access Agreement that was initially approved in 2007, in which the Town accepted responsibility to provide municipal services to Argentia.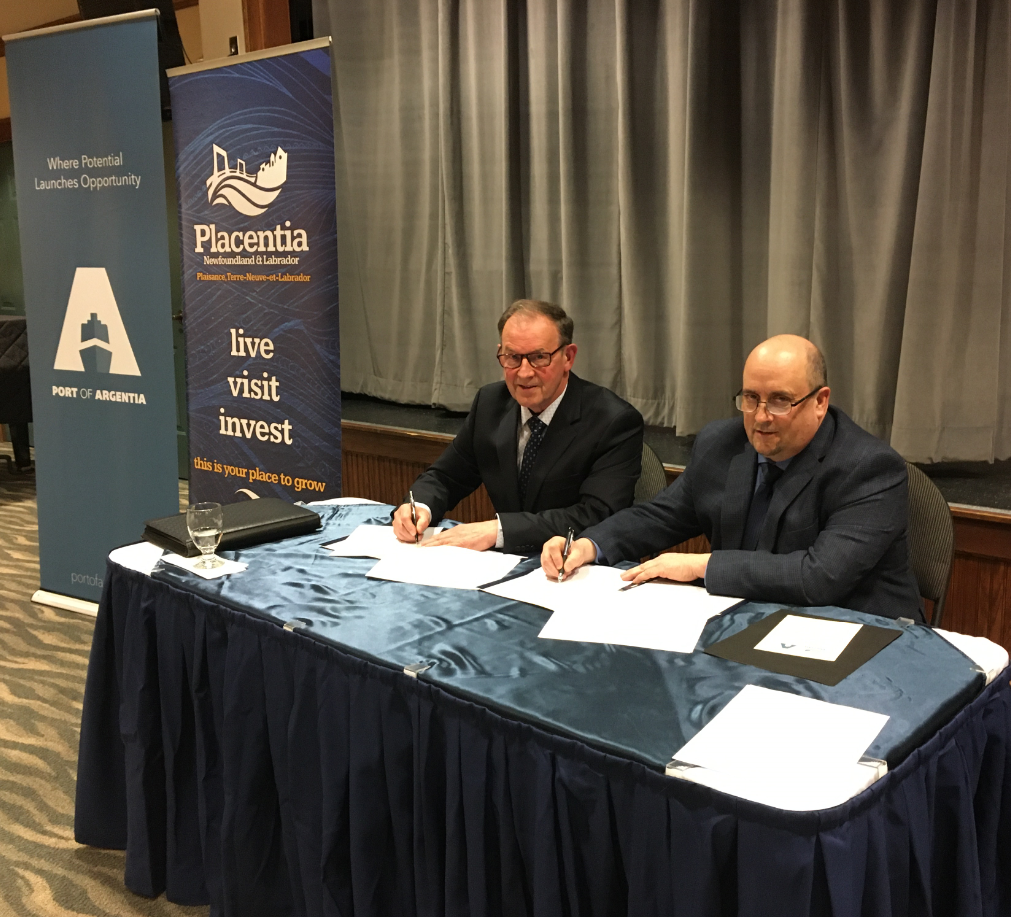 Mayor Power and Chairperson Burge are pleased that both parties arrived at an agreement that will bring fair taxation revenue to the Town of Placentia. The Town anticipates receiving approximately $3 million over the 5-year term of the agreement. The Port of Argentia has always been and will continue to be an important economic driver for the Placentia area providing both direct and indirect employment benefits.
Chairperson Burge stated that the Port appreciates the efforts of both parties in arriving at a mutual agreement and commended the negotiating representatives on both sides for working tirelessly to reach common ground.
Mayor Power stated that both the Town of Placentia and Port of Argentia are eager to improve the working relationship with each other and all community stakeholders to further develop and grow the Placentia area.