Port of Argentia and Partners Donate $15,000 to Placentia Area Food Bank
Port of Argentia, Pattern Energy, and Boskalis have donated $15,000 to the Placentia Area Food Bank ensuring that residents who are in need will receive support to assist with Christmas dinner this holiday season.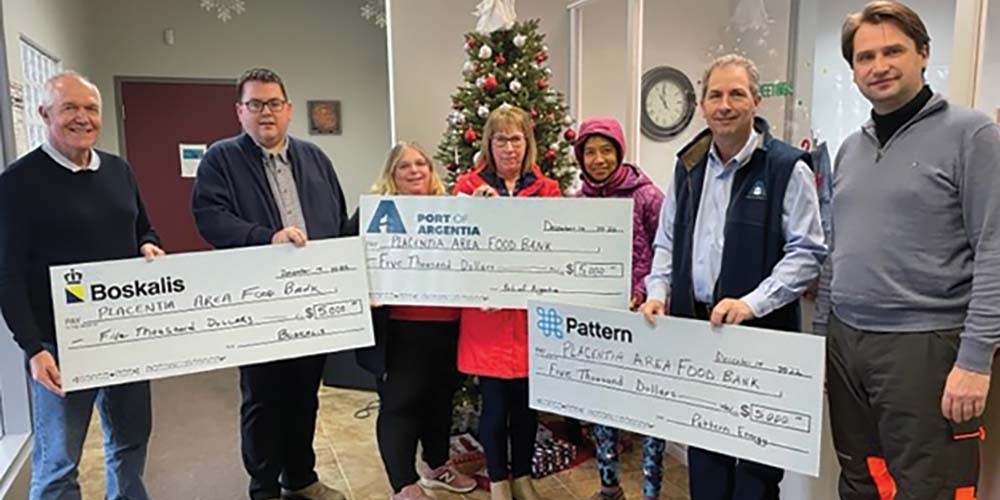 Port Chairperson Wayne Power states, "We know that many individuals and families are facing financial challenges this year and that there is an increased demand at the local food bank. We applaud our corporate partners who have recognized the important service provided by the food bank and have joined us in making this significant contribution. We hope this donation will make it easier for families in our region to enjoy Christmas and help ensure a food supply is available into the New Year."
Placentia Area Food Bank spokesperson Danny O'Reilly says, "The stark reality is that demand for food hampers has been on the rise in our area and the Port of Argentia and its partners stepped up in a big way to support our Christmas hamper drive. This generous donation will provide comfort to many of our most needy residents. We anticipate distributing upwards of 400 food hampers to clients spread over 30 communities from Ship Hr. to Branch; the need is great, and this donation puts us over the top".
For media inquiries please contact:
Ray Greene
Manager, Business Development & Marketing
Port of Argentia
Phone: 709-227-5502, ext. 209
Email: [email protected]