Port of Argentia Completes Monopile Transit Route
Argentia, NL – 14 July 2023
Port of Argentia held a ribbon cutting ceremony today to mark the official opening of the monopile transit route, completed in advance of the arrival at Argentia of large (110-meter and longer) wind turbine foundations (called monopiles) destined for installation at offshore wind farms off the east coast of the United States. Upon arrival of the first 4 monopiles in early August, Argentia will have the distinction of being North America's first monopile marshalling yard in support of the US offshore wind energy sector.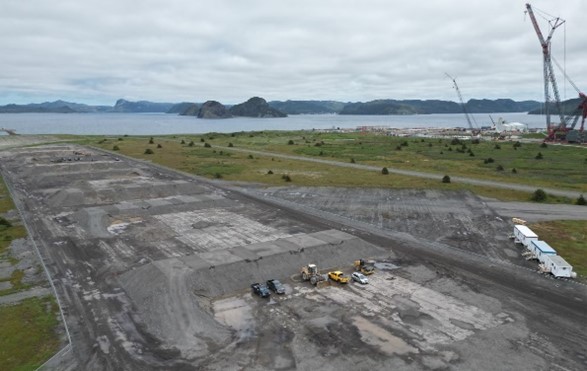 Heavy transport vessels will arrive from Europe throughout 2023-2025 and, from dockside, monopiles will be transported to and from a bonded storage marshalling yard on the former U.S. naval air station runways in the Argentia Northside Industrial Area, by self propelled modular transporters (SPMTs).
Port VP Strategy & Growth Chris Newhook states, "This significant milestone caps off months of infrastructure improvements, including road widening and compaction, upgrades to quayside bearing capacity, utility lines relocation, and creation of 3-acres of new laydown lands adjacent to docking facilities, bringing total quayside laydown to 15 acres. These key Port infrastructure investments will continue to position Argentia as a strategic location to capture other oversized transport and storage projects in the renewable energy and other industrial sectors for generations to come".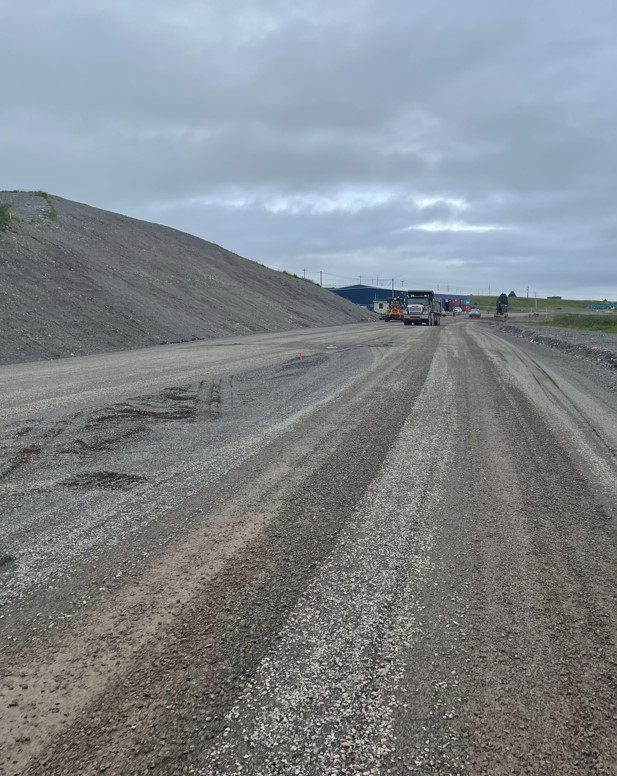 For additional information, please contact:
Ray Greene
Manager, Business Development & Marketing
Port of Argentia
Phone: 709-227-5502, ext. 209
Email: [email protected]