Port Rebranding Wins Innovator Award
16 Sep 2016, Argentia – Port of Argentia is pleased to announce that it has been recognized by the Placentia Area Chamber of Commerce as the winner of the 2016 Innovator of the Year Award for its recent rebranding program. The award was presented at the Business Awards gala on Wednesday evening (14 Sep) at the Star Hall in Placentia in the presence of Hon. Chris Mitchelmore, Minister of Business, Tourism, Culture & Rural Development. In presenting the Port with this prestigious award the Chamber offered the following explanation:
In the past year, and in fact through a launch event at last year's Placentia Bay Industrial Showcase, Port of Argentia went through the process of changing its organizational name. Formerly doing business under the name Argentia Management Authority, the organization identified that to move its business forward to the next level, it was necessary to take this dramatic step to be better understood, and to more strongly and directly convey Argentia's key value proposition. Having selected the name Port of Argentia, they went about the process of hiring a creative marketing agency to help the Port change how it would be represented publicly with a new brand logo, tag line, web site and other marketing materials. This 'rebranding' process, and the promotional campaign that accompanied it, turned out to be an unqualified success and the Port has received many compliments for its new logo which smartly displays the letter A for Argentia with an image of a ship cleverly depicted inside the hollow of the letter. In addition, the tag line 'where potential launches opportunity' was chosen and so aptly speaks to the tremendous land and waterside assets which continue to drive Argentia's economic development. The Port's new web site which supports the new brand, has a professional look and is easy to navigate, and other material print materials and hand outs represent the organization with class. Argentia is undoubtedly the most important economic development asset in the Placentia area and we salute the Port of Argentia Board of Directors and Management for their innovation and courage in stepping up and out to maximize their business attraction and development efforts through this important rebranding program".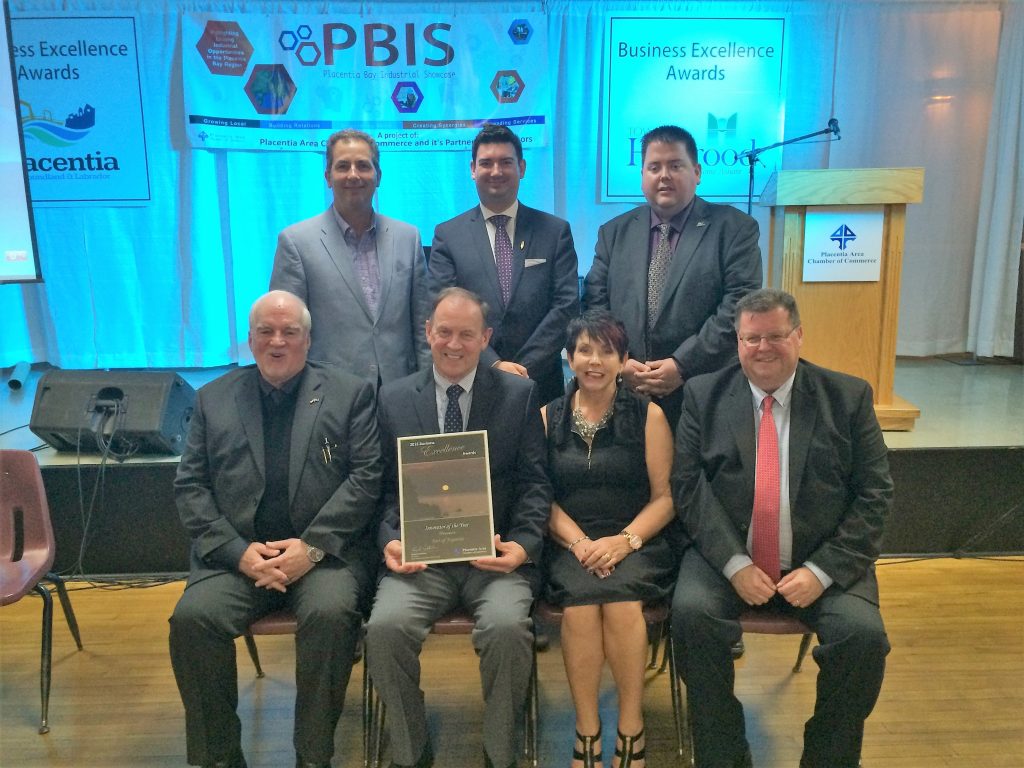 See attached picture of Port of Argentia Board and staff members with Hon. Chris Mitchelmore, Minister of Business, Tourism, Culture and Rural Development.