Argentia Marine Terminal
Argentia Marine Terminal includes a 40-hectare secure site adjacent to 630 metres of docking facilities. The Port can accept vessels up to 300 metres in length with up to 11-metre draft.
Port lands provides suitable facilities for containers, bulk and palletized cargo product types, heavy specialty items and a cold storage facility. There is sufficient land for a complete offshore marine supply base.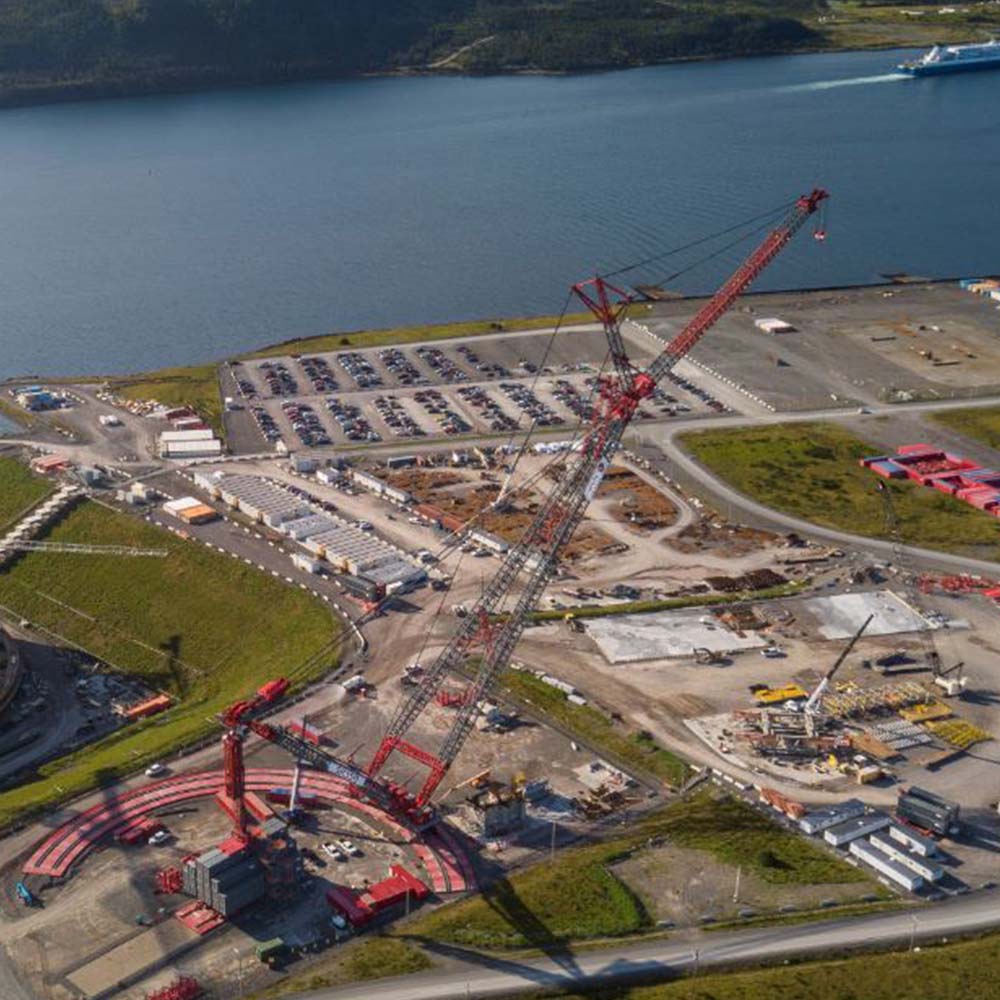 Key Features
Port of Argentia, a premier heavy industrial seaport, offers the following key features:
3-km long, ice-free harbour, with a wide turning basin;
over 630 metres of docking facilities with up to 11-metres draft;
Certified by Transport Canada as ISPS compliant;
40 hectares of secured port land providing storage;
large multi-purpose cold storage facility;
Stevedore crews trained in off-loading numerous types of cargo and certified to handle hazardous material, including explosives;
Competitive rates for berthage and wharfage fees;
Pilotage available upon request;
Serves as provincial entry/exit point.
Security
The Port is certified by Transport Canada as ISPS compliant. Port dock lands are surrounded by a perimeter fence. Gates have access control systems and are staffed during international vessel interfaces. A network of security cameras monitors activity within the fenced perimeter. Placentia Bay enjoys excellent marine radio coverage and the Canadian Coast Guard provides radar coverage in the approaches to the Port.
Cost-Effective Marine Services
The Port of Argentia understands operators need cost-effective shore operations. The Port's Fees Schedules are competitive with any port in Atlantic Canada. Argentia is a full-service port, offering:
Ship Services (fuel, water, garbage removal, laundry, line crews, pilotage);
Ship Maintenance (welding, hydraulics, electrical, electronic, signage, contractors);
Crew Services (retail, food and beverage, taxis, accommodations);
Emergency Services (ambulance, fire, medical, police, oil spill response);
Telecommunications;
Ferry Service (seasonal to North Sydney, Nova Scotia).
In Argentia, your business can benefit from a highly motivated, skilled and stable local workforce right here on the Avalon Peninsula.