Argentia Sunset Park
Located within the Port of Argentia site, is the Sunset RV Park and Backland Trails.
The Sunset RV Park is located on a beautiful grassy hillside just past the main entranceway to the Argentia site and is just 2.5 kms from the Marine Atlantic ferry terminal which connects Newfoundland and Labrador with mainland Canada.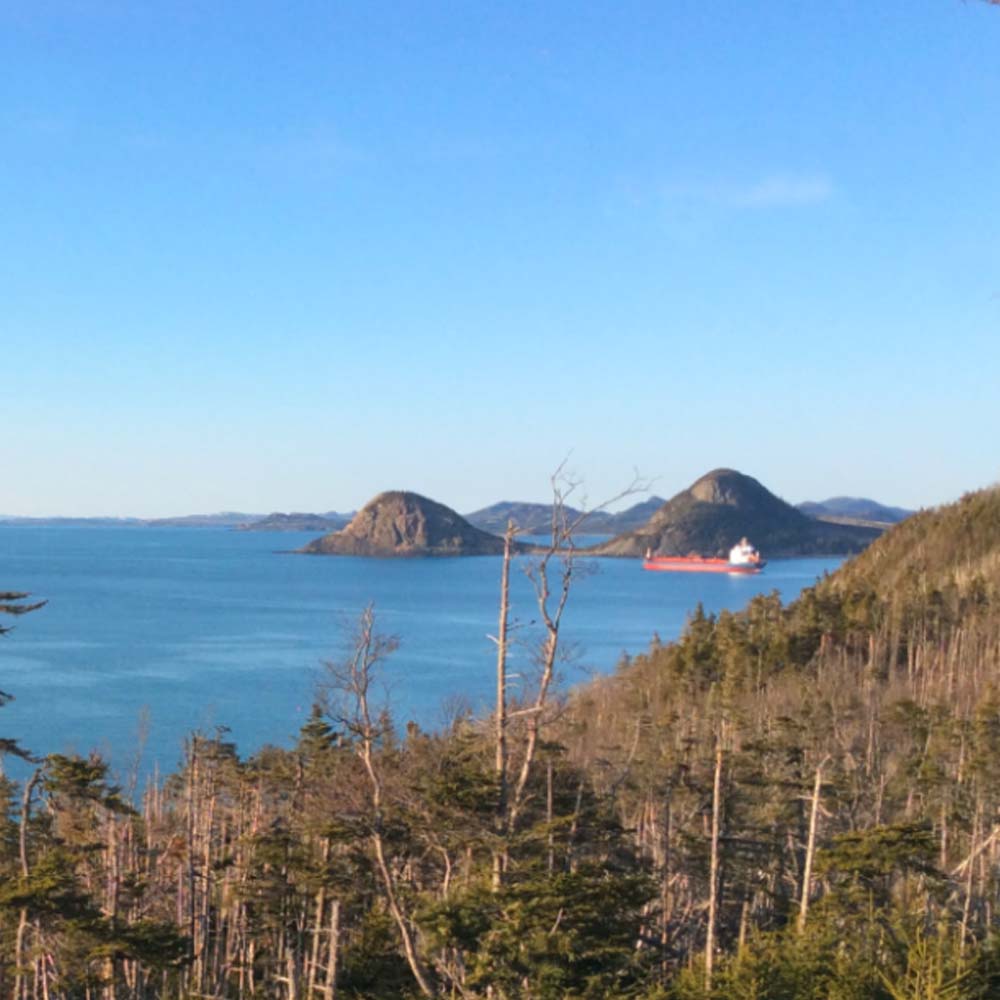 Learn More

Seasonally operated, the RV park features 40 serviced sites with amenities including water, sewer, 30 and 20-amp electrical hookups, washrooms, showers and a picnic area.
The park vantage point offers a fantastic view of Port of Argentia and Placentia Bay. Scenic, thick green forest, low rise mountains, walking trails, historic military gun bunkers, flora, moose, eagles, and other wildlife and vegetation puts visitors right in the middle of nature's beauty.
A variety of local attractions are only a short drive from Sunset RV Park.
The Argentia Backlands consist of 6,000 acres of undeveloped land reaching eastward over the hillside toward the Town of Placentia. This pristine property offers many possibilities for diverse interests.
The Backland Tail includes 15 kms of prepared walking trails that provide breathtaking views of Placentia Bay, woodland areas, various species of local wildlife and an array of forests, plants, shrubbery and vegetation.
For Sunset RV Park reservations please call 709-227-6363, or email: [email protected]